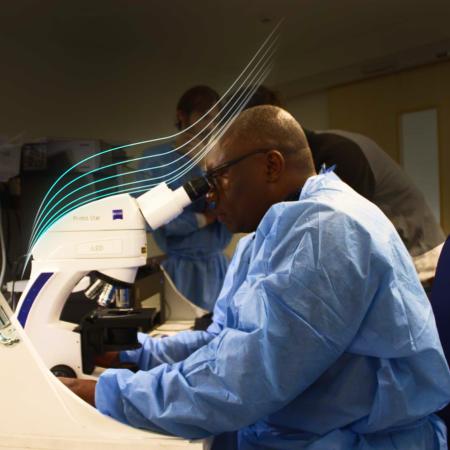 Mini-Lab
Diagnostic tool
A Transportable Laboratory adapted for MSF field interventions.
The project
In brief
[Funding Completed / 2016-2019]
The purpose of the Mini-Lab project is to design and produce a small-scale, autonomous, transportable clinical bacteriology laboratory which is affordable and above all suited to the MSF's fields of intervention. This concept, developed by MSF with its partners, is also intended to be made available to health care operators in countries with limited resources.
The Mini-Lab project hosted by MSF has been able to benefit from other funding mechanisms and the Foundation has been able to redirect its funding to other emerging initiatives. 
Status of the project
Problem analysis
Development
Evaluation
Deployment
The Identified Gap
Antimicrobial Resistance (AMR) is finally acknowledged as a major public health threat, currently causing 1.27 million deaths in 2019 and 10 million deaths by 2050 if nothing is done. Low- and Middle-income countries are known to be hit the hardest. The limited access to adequate clinical bacteriology laboratory contributes to increasing antibiotic resistance and complicates the management of infections such as sepsis. In the 70 countries where MSF operates, patients are coming to hospitals with bacterial infections, not responding to antibiotic treatments.
To tackle this problem, MSF developed a multidisciplinary AMR strategy built around 3 pillars:
The improvement of infection prevention control to reduce MDR transmissions and limit nosocomial infections.

The promotion of rational use of antibiotics.

An increased access to bacteriology diagnostic laboratories, especially for pediatric and trauma infections (burns, osteomyelitis).
Mini-Lab is part of the third pillar of action.  
The MSF Foundation's Response
The MSF Foundation contributed to funding Mini-Lab during the first years of the project. It aims to facilitate access to microbiology laboratories where there is no conventional laboratory accessible, in areas where MSF is deployed. In doing so, it provides higher quality diagnostics, leading to improved patient care in sepsis.  
Video
In detail
The Mini-Lab makes it possible for bacteriological tests, essential to the diagnosis of certain infections, to be carried out in field conditions. It will help reduce the phenomenon of antibiotic resistance by adapting the prescription of antibiotics to the encountered resistances and will thus improve care for patients.
The Mini-Lab will also be be used to support clinical monitoring of antibiotic resistance. It will gather data to improve empirical treatment guidelines and assist in field studies on performance diagnosis, infections and prevention strategies. The target population is hospitalized patients: seriously ill children co-infected with malaria, burns patients with suspected septicaemia, patients with HIV and suffering from fever, etc.
The Mini-Lab combines simplified logistics with robust techniques. It meets the clinical needs of countries with moderate or low resources (LMICs) in which conventional clinical bacteriology is difficult to set up. These techniques are accessible to trained but non-specialist users.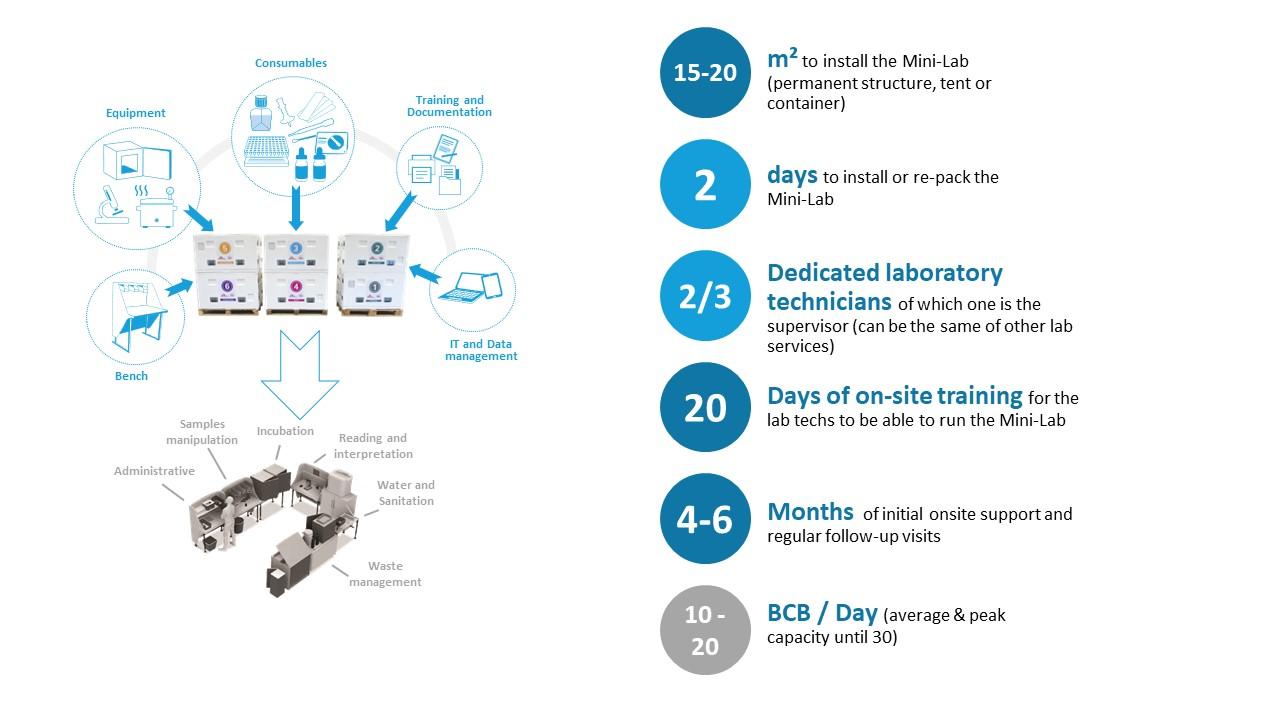 What were the main stages of the project ?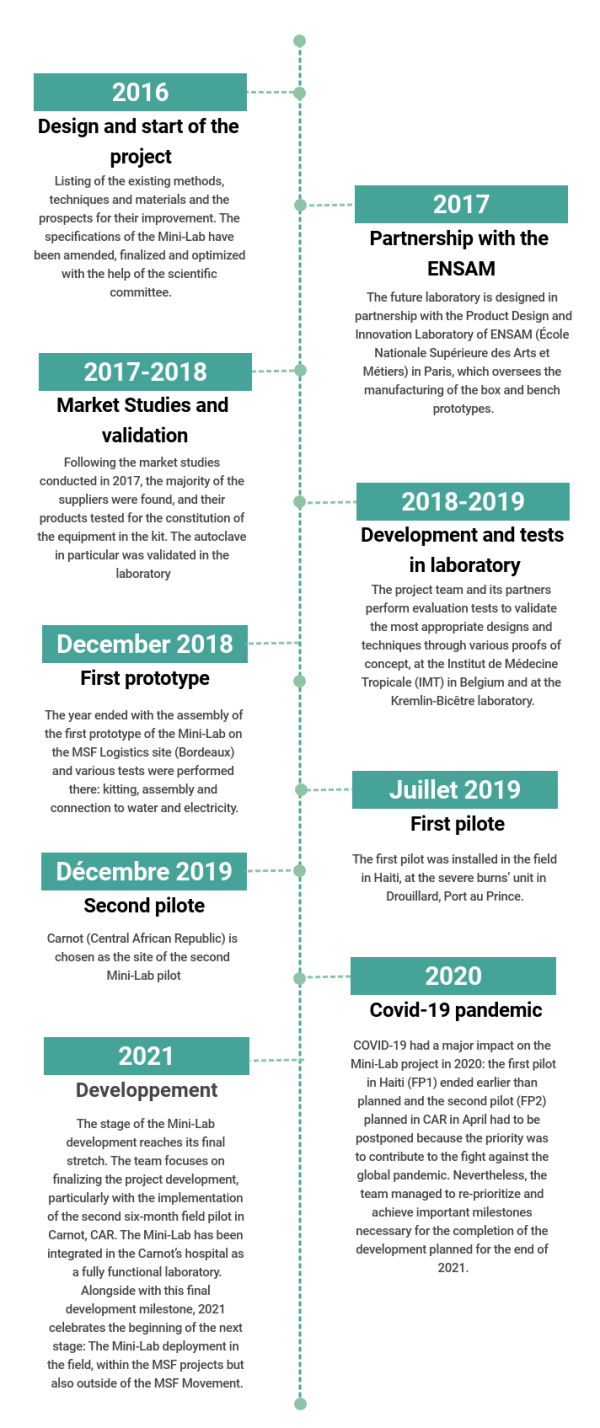 Who's involved?
Our partners