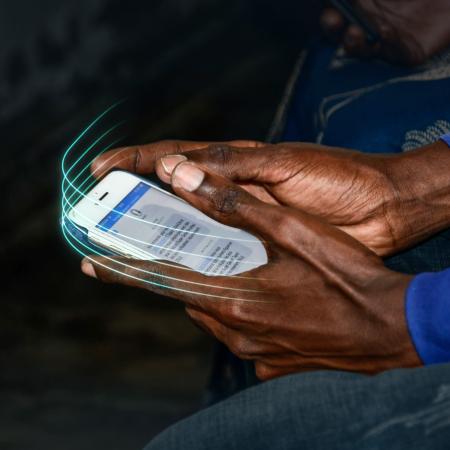 SMS AFYA-YETU
Patient care tool
Improving follow-up in precarious contexts for patients with a chronic disease.
The project
In brief
A program designed to enable people living with a chronic disease, particularly those with medical or social vulnerabilities, to quickly identify and report problems that could lead to a lack of follow-up in their treatment or a deterioration of their state of health. 
Status of the project
Problem analysis
Development
Evaluation
Deployment
The identified gap
In Goma, in the Democratic Republic of Congo, MSF supports the Congolese Ministry of Health in its monitoring of a cohort of 3,000 HIV patients. This follow-up has become more complex due to the Covid-19 pandemic as these patients are often socially vulnerable. They are a part of the at-risk population in context of the pandemic.
The MSF Foundation's response took place in two stages.
In collaboration with the MoH, Medic's CHT platform and MSF's medical referents, a question-and-answer algorithm was designed to quickly identify vulnerable cases to be prioritized by MSF health staff. The objective was to identify potential problems in the follow-up of HIV treatments quickly - in particular a lack of drugs (due to confinement, curfews, closures of health structures, etc.) -, symptoms of Covid-19 or symptoms of an HIV complication The system works in the following way: simple questionnaires with pre-defined answers are sent regularly to patients, which they can answer by replying free of charge. SMS technology was chosen because the penetration rate of telephones is high in this region and the GSM coverage is quite good. Moreover, this allows exchanges to be asynchronous and offers users good flexibility. In the second phase, the system focused on improving the relationship and monitoring of patients suffering from a chronic illness in very precarious situations. This development was co-designed with the patients and caregivers themselves, who chose its name: Afya Yetu - "our health" in Swahili.
The project is still in its proof-of-concept phase for part of the cohort. It is confronted with the complexity of interfacing with local telephone operators, complexity due to the multiple technical partners involved but also to the mass of SMS that the platform will have to manage which is a real technical challenge. 
This long coordination work and research for adapted solutions is essential for the implementation of this project which will bring a real change in practices for remote monitoring of patient cohorts, even in a very constrained epidemic period. 
In detail
In Goma, in 2020, MSF's monitoring of 3,000 patients with HIV is made increasingly complex by the Covid-19 pandemic, as they are a population that is potentially at risk from this virus.
The MSF Foundation, in collaboration with Medic, the MSF teams and some volunteer engineers from Google.org decided to adapt CHT, the platform for reporting events developed by Medic, to improve the monitoring of this vulnerable population. The objectives were to identify cases of Covid-19 within the cohort more quickly and to be able to identify problems related to their HIV infection quickly, during a period when access to direct care was limited due to pandemic associated constraints.
Two types of populations make up the cohort monitored by MSF teams in Goma:
A so-called "stable" group, that already following their treatment fairly well.

A so-called "unstable" and more vulnerable group (sex workers, street children, people living in poverty, etc.) whose extremely precarious situation makes monitoring very complex. They are often also affected by a secondary medical instability: TB co-infection, failure of first-line treatment, etc.
After an initial deployment, the teams are now reorienting the platform to cater more closely to the needs reported by patients and caregivers, in particular to assist the "unstable" population more effectively.
The platform responds to several issues:
It improves prevention through an early detection and identification of disease deterioration symptoms.

In the event of a pandemic but also in precarious situations, the cohort monitored for chronic illnesses may encounter difficulties travelling, the platform reduces unnecessary travel for monitored patients. 

It allows for direct interaction with the at-risk population by breaking down intermediations and barriers.

Automating the questionnaire and the alert system allows for a rationalization of necessary resources for follow-up. In the long term, the same number of caregivers will be able to monitor a larger patient cohort.
After having been successfully tested on a cohort of 30 patients, now, the platform must be deployed on a larger scale. Based on our experience in Goma, the objective is to be able to apply this system to other chronic diseases too.

Project in Pictures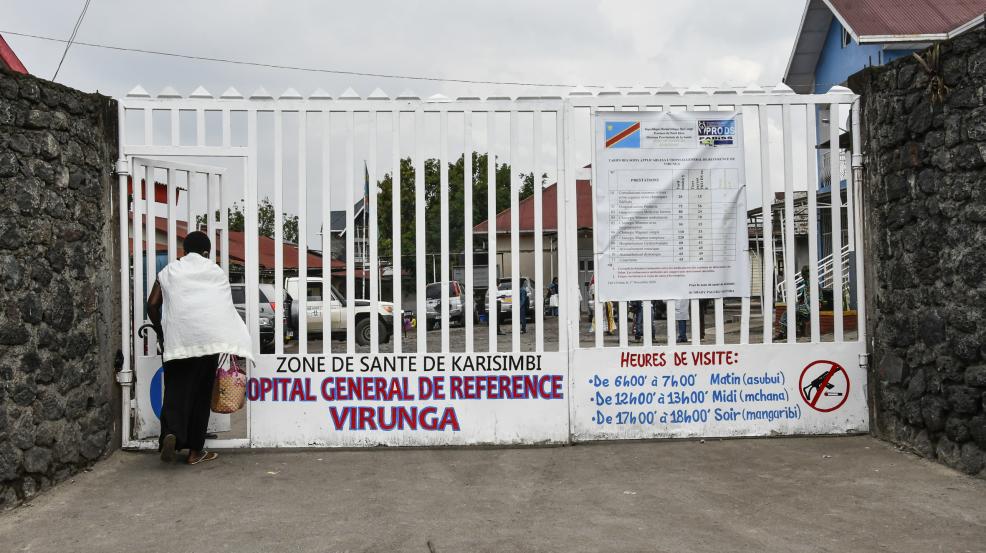 Health zone of Karisimbi, Goma. DRC
Health zone of Karisimbi, Goma. DRC
Health zone of Karisimbi, Goma. DRC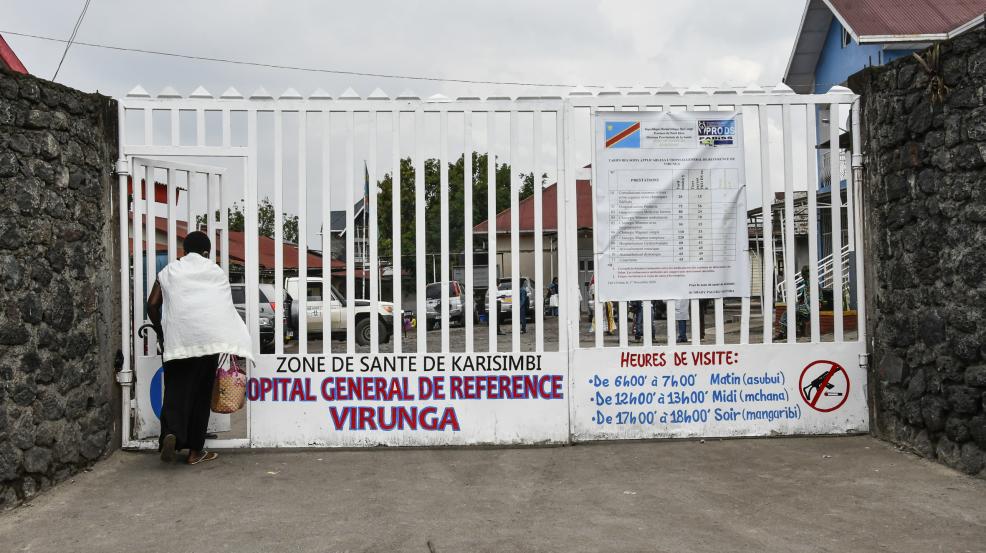 Health zone of Karisimbi, Goma. DRC
Health zone of Karisimbi, Goma. DRC
Health zone of Karisimbi, Goma. DRC
Who's involved?
Our partners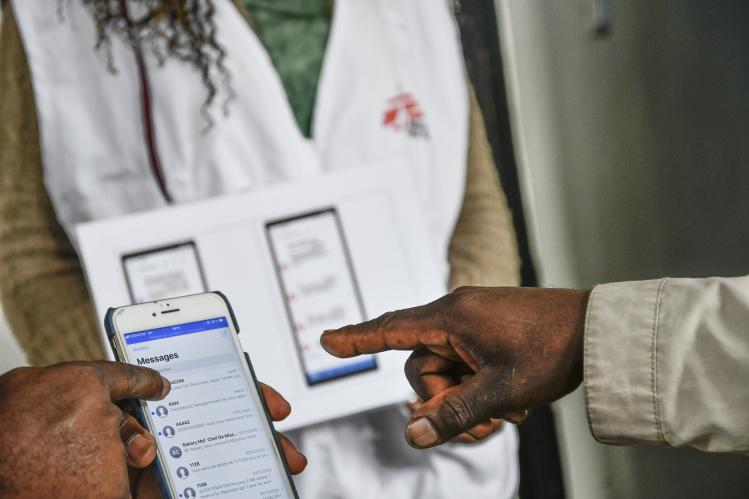 You wish to specifically support the development of this project? Contact Catherine Béchereau - Loyalty and Philanthropy Manager 01 40 21 56 88 - [email protected]