The project of the moment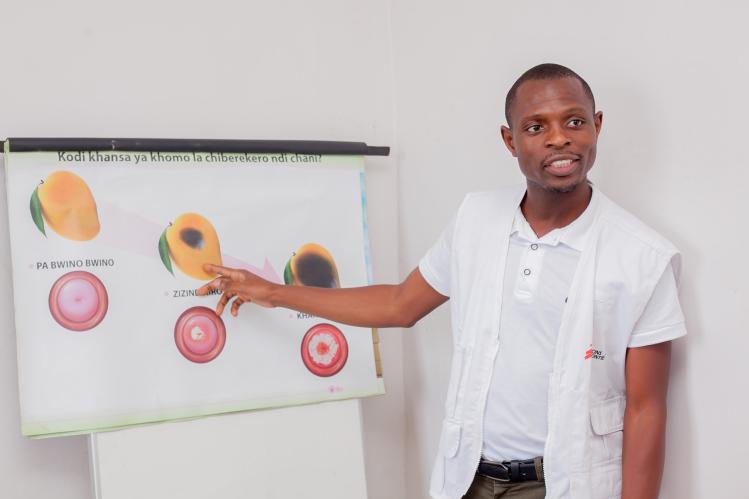 © ELISHA KAZONDE / La Fondation MSF
(Artificial Intelligence for Cervical Cancer Screening)

Improving cervical cancer screening through the combined action of a PCR test and Artificial Intelligence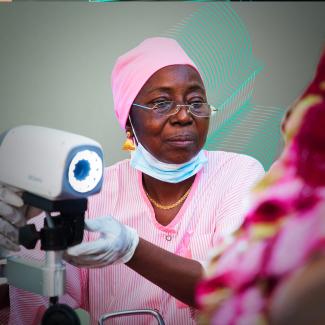 The MSF Foundation and its partners will conduct -upon ethical board validation of MSF and Malawian authorities- this clinical study in Malawi as part of MSF's program for care of women with cervical cancer at the Queen Elizabeth Hospital and the screening program in Blantyre health centers. 
Your generosity: a driver for innovation?
Support the Foundation
Your gift will allow us to develop innovative solutions to help our teams on the field. Find out all the ways to support the MSF Foundation.
Recognized to be of public utility, the MSF Foundation allows you to benefit from considerable tax deductions on your income tax and real estate wealth tax [IFI) while supporting projects that contribute to advances in humanitarian medicine.
Testimonies
Thanks to Antibiogo, any microbiology laboratory technician, anywhere in LMIC, will be able to read and interpret an antibiogram directly on their telephone and know the resistance profile of the bacteria responsible for patient infection.

Antibiogo Program Manager

The MSF Foundation

Although there is a surveillance system coordinated by the Nigerien Ministry of Health, it is dysfunctional due to its paper-based format and the long distances that health workers must travel in difficult terrain to submit their surveillance reports. To improve this system and enable it to deploy its response more quickly, the Ministry turned to the MSF Foundation.

Program Manager Alerte Epidémies

MSF Foundation

Thanks to a clinical questionnaire, I identify and analyze the needs and expectations of each patient prior to the manufacturing process. This is a long but essential step in the design of prostheses adapted to the specificities of each patient.

3D Programm Manager

3D programm

It was to democratize microbiological expertise that the idea of using an app and doing the interpretation directly in the laboratory was raised in 2017, and thus Antibiogo was born.

Manager of the Antibiogo project

The MSF Foundation

We first met Irina at an online working group meeting, where she started to explain the difficulties faced by people with dementia during the war. [...] Irina then explained her idea for the Nezabutni United project, to bring together all the different initiatives already offered by Nezabutni and others on one easy-to-use digital platform, aimed at older people, people with dementia, and the people who care for them. This tool would be completely complementary with MSF's activities in Ukraine.

Program Manager Alert Epidemic

The MSF Foundation

Patient care does not stop at the hospital. There is a need for follow-up afterwards, and this need for follow-up is just as important [...] We put elastic compression garments on the body as a whole, but the particularity of the face is that there are also specific contours for each patient and we therefore make orthoses which are rigid in order to match the outline and shapes of the face.

3D Program Manager

The MSF Foundation