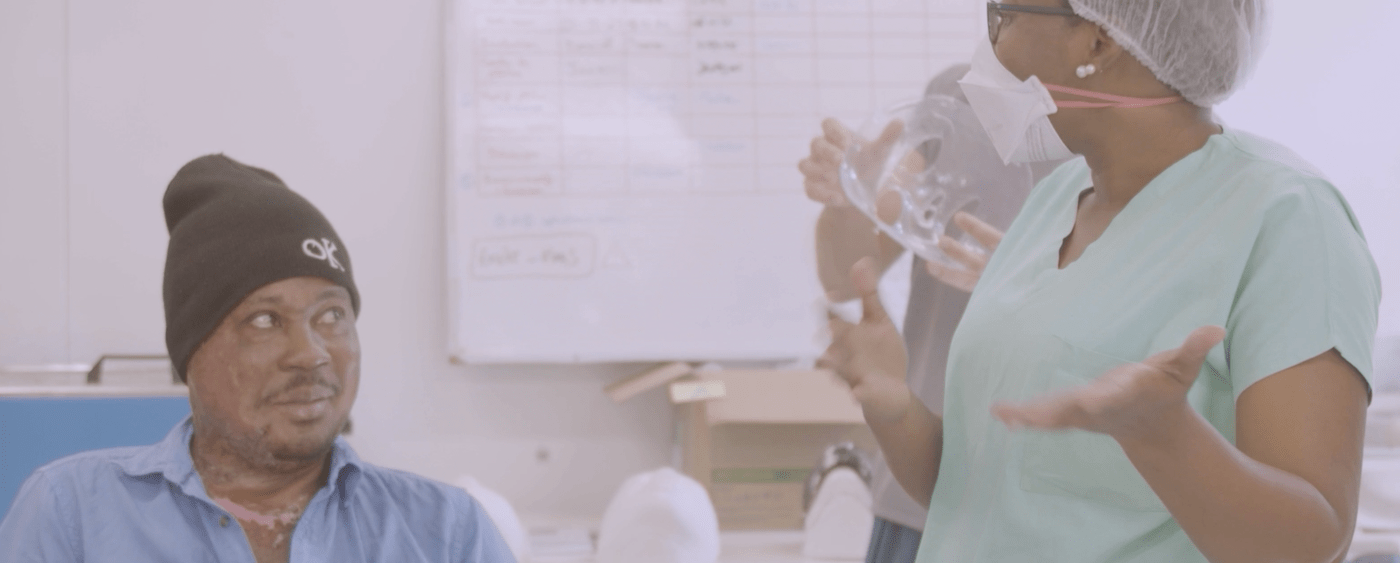 © Video / La Fondation MSF
Report in Haiti with the 3D program teams for the launch of the research study on compression masks
« Patient care does not stop at the hospital. There is a need for follow-up, afterwards, and this need for follow-up is just as important. We put elastic compression garments on the body as a whole, but the particularity of the face is that there are also specific contours for each patient. And we therefore make orthoses which are rigid in order to match the outline and shapes of the face », explains Pierre Moreau, MSF clinical coordinator.
 
In 2022, the MSF Foundation launched a research study on these compression masks in Haiti with the ambition of replicating this program as widely as possible, regardless of the context.
 
Your support is essential to enable the MSF Foundation to develop and implement projects that promote access to quality health care for all.