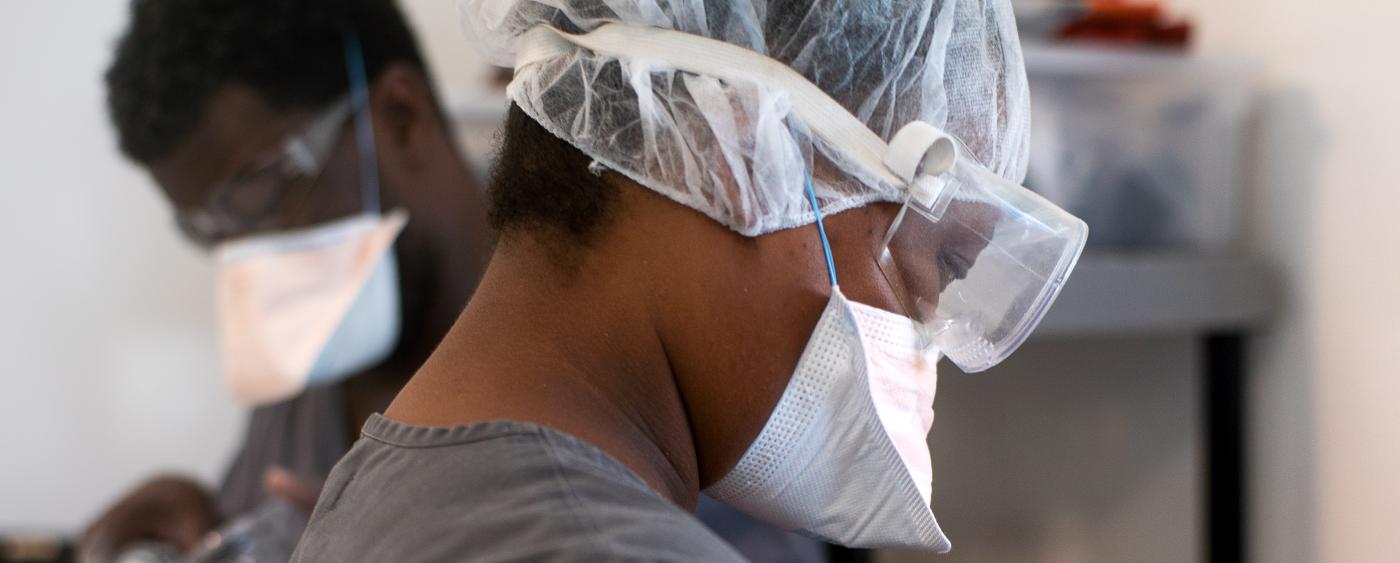 In Haiti, the MSF Foundation launches a research study on compression masks, the first of its kind in the medical world
The MSF hospital in Port-au-Prince, the only specialized burns care facility in Haiti, receives 660 burn patients each year due to very precarious living conditions. If left untreated, facial burns can lead to scarring complications and lifelong functional impacts. To limit these complications it is necessary to equip patients with rigid compression orthosis.
This research study aims to scientifically demonstrate the advantages of the process we use : the 3D scanner to digitize facial impressions and thus replace the conventional mask-making method consisting in applying strips of plaster on the patient's face. This technique is much less painful and can be performed earlier in the healing process. It is also more comfortable for the patient and allows us to have experts far from the field who design the masks, which are then printed on site, thus compensating for the lack of expert resources in the intervention contexts. Ultimately, this study will serve to scientifically demonstrate the advantages of this decentralized process thanks to digitalization. It will allow us to share the lessons learned and expertise of the last few years with the scientific community. This is a key step in our objectives of sharing good practices and disseminating knowledge.
The first 3 patients of this two-year study have been included by our teams and we are eagerly awaiting their feedback following the first mask testings.